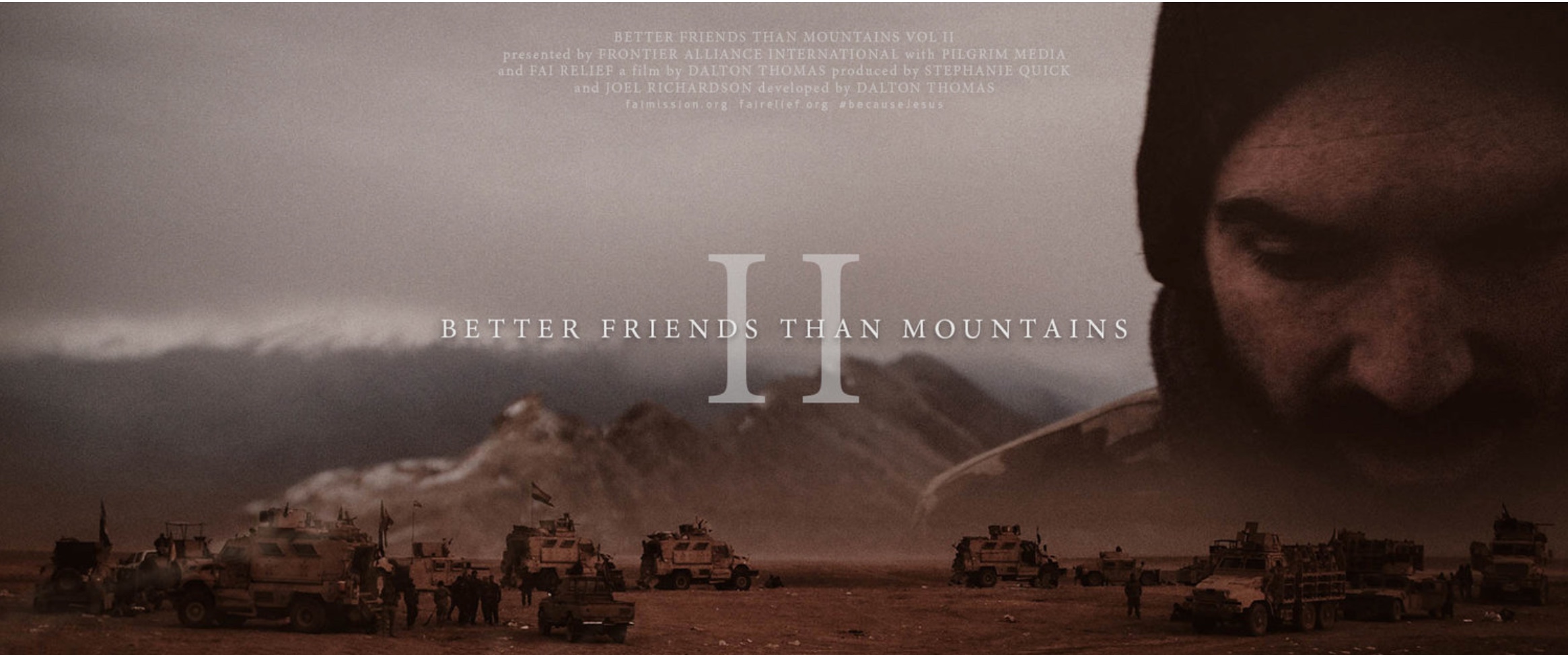 06 Aug

Better Friends Than Mountains II

This follow-up to FAI's 2015 field documentary explores the opportunities for a tangible witness of Jesus and the work of FAI Relief before, during, and after the campaign to liberate Mosul from the clutches of ISIS. Follow our team and get a first-hand look at what is means to give an incarnate witness of the Incarnate God amidst bloodthirsty conflict and carnage.

All FAI's films are made available for free as a value we are committed to. If you want to support our ministry, purchasing the film through Vimeo on Demand is a simple means of doing so. If you would like to watch it for free on Youtube, we are very happy for you to do that as well.

To access the library of other FAI films, click here.