01 Jul

Dictator Erdogan, Survivor of Protests, to Seek Presidency in Turkey

Last summer I had the chance to see Turkish PM Erdogan live at a massive Islamist rally of as many as a million people. After waiting out under the hot sun for hours, I was humored to see that he had the same fine taste in clothing as myself. Dictators may be nuts, but they obviously appreciate super high quality fashion, something I obviously also place a very high value on. Eh emmm…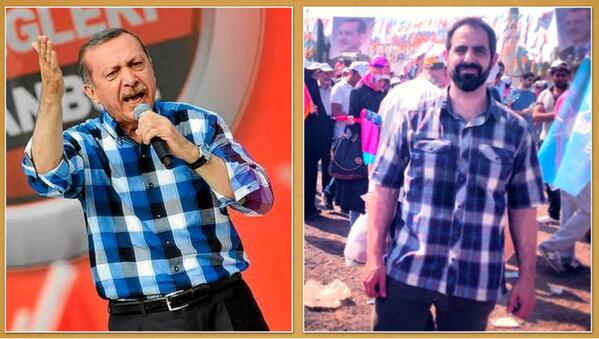 Needless to say, Erdogan has officially announced that he is running for President. Erdogan is not merely a profound egomaniacal dictator, he is also an Islamist who openly supports the Muslim Brotherhood. The long term impact this will have on Turkey, arguably one of the most powerful and influential nations in the region is significant.
ISTANBUL — Prime Minister Recep Tayyip Erdogan on Tuesday announced that he will run for Turkey's presidency in elections next month, a move that is likely to position him as the country's dominant political figure for years to come.