20 Apr

Saudi Arabia Prepares to Build the World's Tallest Building

Echos of the Tower of Babel? The Kingdom Tower in Jeddah will be 1km tall, dwarfing the current tallest building, the Burj Khalifa in Dubai which sits at roughly 800 meters. Jeddah sits roughly 54 miles or 88 kilometers from Mecca.

Here's a good chart comparing it to other contenders: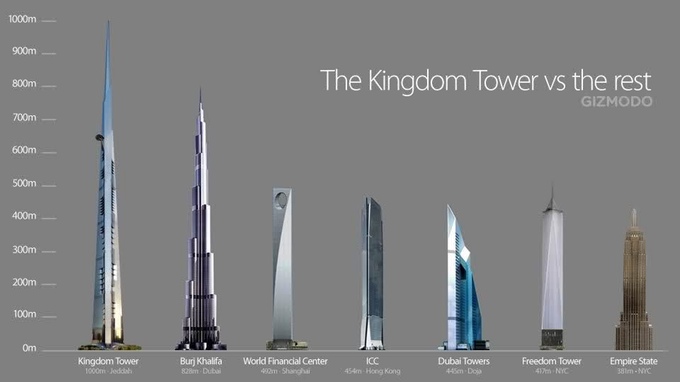 Mashable has some great computer renderings.
Interestingly, some Muslims see all of this as a sign of the end times, as there is a hadith which upon answering the question: "What is the sign of the hour of Qiyamah (end times) " Muhammad allegedly said: "You will see (formerly) barefoot, naked Bedouins competing in the construction of tall buildings." (Sahih Muslim)