02 Jun

Is a "Turkish Spring" next?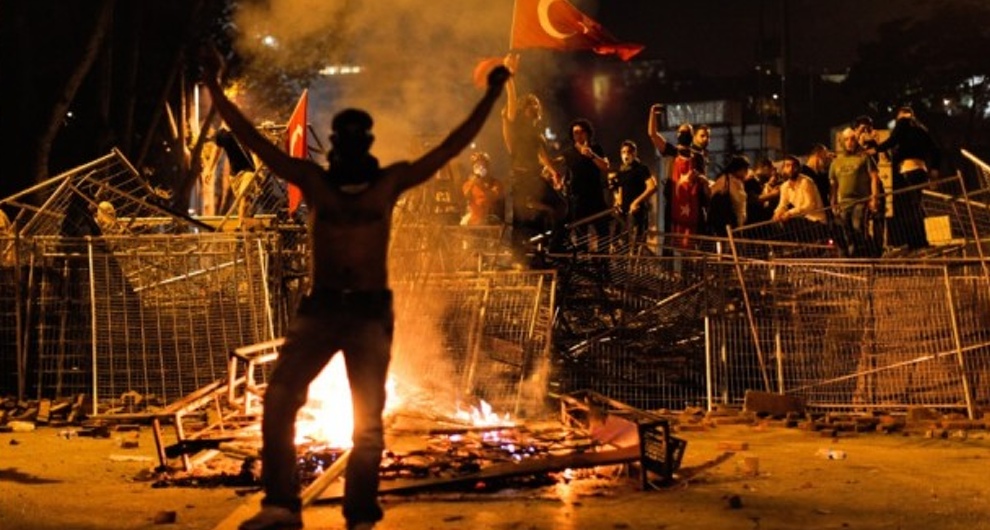 For the past week, protests that initially began to contest a construction project in Istanbul's Taksim Square have become violent, turning largely into anti-government protests. According to news reports, the protestors are opposed to the present Islamist, increasingly authoritarian regime led by Prime Minister Erdogan. Some are thus asking if this could develop into a "Turkish Spring". The Blaze has a piece asking this very question. So here's the million dollar question: If the riots and protests continue, how will the Obama administration respond? On one hand, the present administration has supported every previous revolution in numerous countries where secular authoritarian regimes had previously reigned and where more Islamist leaning governments have prevailed. In fact, if you walk through the Cairo airport, you will even see signs quoting President Obama, lauding the revolutionary spirit of the Egyptian youth.
On the other hand, the present authoritarian / Islamist PM Erdogan is one of Obama's closest allies and friends in the region. So what will happen if the Turkish youth, tired of an increasingly restrictive and Islamist government harness the same revolutionary spirit as the Egyptian youth? Will Obama support them, or will he support a heavy handed government response? If the protests continue, we will find out soon enough. Within a week or two, we will know if the Turkish protestors have the passion and determination to hold their ground. If they do, we will also find out soon enough how the Erdogan government will respond to such dissent. Erdogan has vehemently criticized the heavy handed response of Syria's Assad against the Sunni extremists in his nation. Will he be able to take his own advice if his own people rebel against his leadership? Next year, Erdogan is said to be considering running for President, allowing him to remain in government for up to seven more years. How he handles this present crisis may very well determine his ability to remain a political force in Turkey.
Next week, I head to Istanbul. And you can be sure that we will be looking into some of these questions first hand. Please remember myself, my small team, and our families in prayer as we travel. Check back here here for updates.